In 2022, All Ears! opened a brand new, state-of-the-art clinic specializing in audiology and Listening and Spoken Language (auditory-verbal) intervention. Through research-based comprehensive audiology services, patients of all ages experience the highest level of care.
Our LSL Intervention (Auditory-Verbal Therapy) and pediatric audiology are critical to a child's goal of optimal spoken language outcome and mainstream education.  Audiologists and Therapists collaboration is integral and unique to each child's progress. 
Our audiologists and Listening and Spoken Language Specialists have over fifty years of combined experience and are excited to serve the north Houston and Montgomery County areas in a collaborative approach with the All Ears! team to ensure all patients have the opportunity to hear and be heard.
Location
4840 W. Panther Creek Dr. Suite 208
The Woodlands, TX 77381
Hours of Operation
Monday – Thursday: 8am – 5pm
Friday: 8am – 12pm
To book your appointment, please call 936-251-3021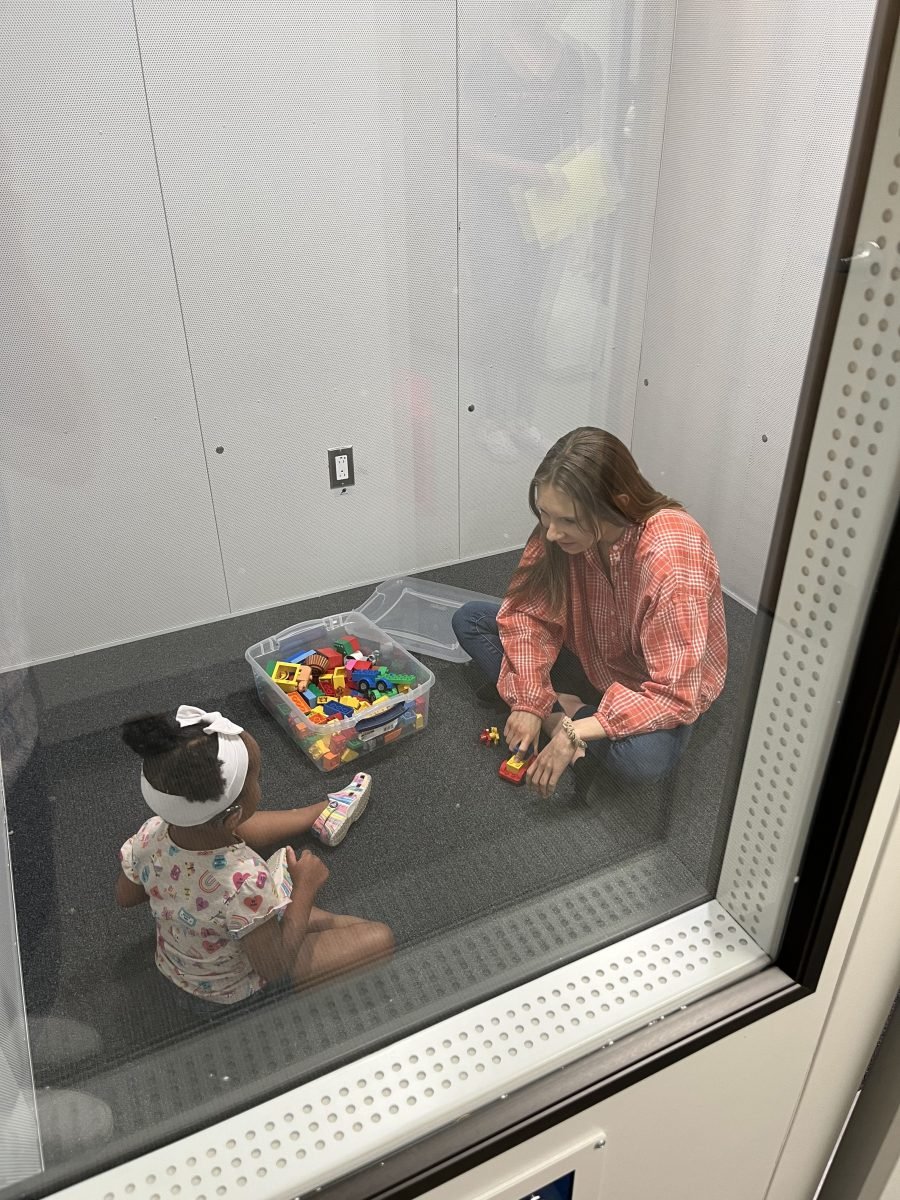 Our Services
Audiology for Adults
Hearing loss in adults is more common than one might think. An estimated 48 million Americans have experienced hearing loss.
Whether it is a sudden or gradual decrease in how well you can hear, the All Ears! Clinic is here to help.
Audiology for children
For families who choose Listening & Spoken Language for their children born deaf or hard of hearing, our team is here to help.
Our comprehensive approach achieves early detection, appropriate amplification with hearing aids and/or cochlear implants, and continued collaboration between listening and spoken language interventionists and pediatric audiologists.  
All Ears! accepts insurance and provides financial assistance when needed to ensure recommended services are available to all children without delay.
Listening & Spoken Language Therapy
Our auditory verbal therapist (AVT) is an integral part of pediatric audiology appointments.
By assisting in these appointments, therapists are able to better analyze the child, use clinical skills to provide more accurate diagnoses, and improve efficiency of care.